Child's Motto: "Help me to do it Myself"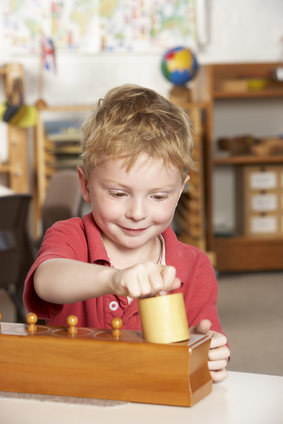 Children's House Montessori preschool is a 'home away from home' nestled in the beautiful Blue Mountains at Faulconbridge.
Our school has 29 enrolments per day and offers a full day Montessori programme.
Children are enrolled from 2 yrs - 5yrs.
Children can attend 2, 3 or 5 days per week but must attend at least 2 days in a row.
We are an approved centre and parents may be eligible for full Childcare Subsidy (CCS). Contact Centrelink for more information.
We are open 49 weeks per year. Daily hours are 8am - 5:30pm
FEES FOR 2020 ARE $72 per day: 8am - 4pm
$90 per day: 8am - 5:30pm
Who was Maria Montessori?
Maria Montessori, born in Rome in 1870 was the first female medical graduate of the University of Rome. In her medical practice her clinical observations led her to analyse how children learn, how they build themselves from what they find in their immediate environment.
In 1906 she accepted a challenge to work with a group of 60 children of working parents in Rome. It was there that she founded the first Casa dei Bambini or 'Children's House'. What ultimately became the Montessori method of education was developed there. the method is based on Montessori's scientific observations of these children's almost effortless ability to absorb knowledge from their surroundings, as well as their tireless interest in manipulating materials.
Every piece of equipment, every exercise, every acitivity Montessori developed was based on what she observed children do naturally by themselves, unassisted by adults.
Children can teach themselves. This simple but profound truth inspired Montessori's lifelong pursuit of educational reform, methodology, psychology, teaching and teacher training - all based on her decision to furthering the self creating process of the child.
Maria Montessori died in Holland in 1952, but her work continues throughout the world.
7-9 St Georges Crescent, Faulconbridge, New South Wales | 02 47515991